Cetuximab (anti-EGFR)
目录号:A2000 别名: C225 适用于非人源化小鼠
For research use only. Not for use in humans.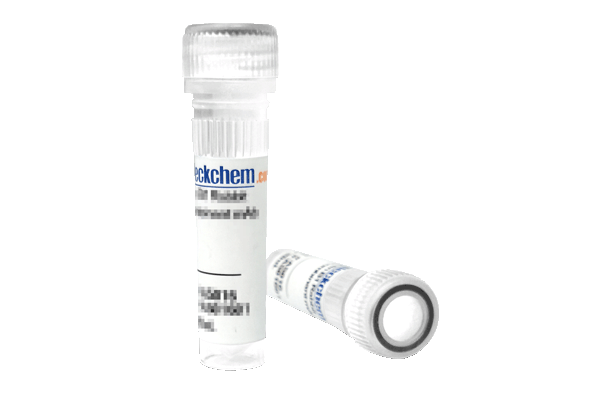 Cetuximab (anti-EGFR)是一种新型的分子靶向药物,是EGFR的抑制剂,同时也是人源EGFR单克隆抗体,与EGFR的胞外结合区域相互作用并抑制其受配体刺激;MW:145.781 KD。
客户使用该产品的2个实验数据:
Mice showed progression disease to first-line treatment were randomized 1:1 to the two arms of treatment and were treated until onset of progression disease or until the end-time of experiment in case of response (fixed to 52 weeks from the start of first-line therapy ), as indicated in in the Materials and Methods section. Growth curves of HCC827 xenografts treated in secondline with osimertinib plus selumetinib or cetuximab are represented as changes in the values of volumes as percentage compared to baseline tumor volume at the time of progression diasease to first-line (defined as 100%) for each case. Median tumor volume at PD2 was of 348 mm3.

J Thorac Oncol, 2018, 13(6):810-820. Cetuximab (anti-EGFR) purchased from Selleck.
生物活性
产品描述
Cetuximab (anti-EGFR)是一种新型的分子靶向药物,是EGFR的抑制剂,同时也是人源EGFR单克隆抗体,与EGFR的胞外结合区域相互作用并抑制其受配体刺激;MW:145.781 KD。
靶点

EGFR [4]
(Cell-free assay)
0.39 nM(Kd)

体外研究

Cetuximab (anti-EGFR)是一种重组嵌合的单克隆抗体,与人类EGFR受体具有高度亲和力。它与EGFR结合、抑制其受体相关的激酶的磷酸化合激活,从而导致细胞生长受到抑制、诱导细胞凋亡并减少VEGF的产生[5]。Cetuximab具有显著的单药抗肿瘤作用,在高表达EGFR蛋白的NPC细胞系中与cisplatin或paclitaxel具有加成作用,但对低表达EGFR的NPC细胞系(如CNE-2和C666-1)的作用甚微[1]。Cetuximab阻止EGFR与配体的相互作用,抑制下游RAS-ERK激活。它能够促进内质网应激反应(ER stress),促使ER蛋白转运至细胞膜。它竞争性地抑制配体结合,抑制酪氨酸激酶激活,导致受体下调。除了竞争性抑制作用,cetuximab与EGFR结合还可能引起受体内在化和被破坏[3]。

体内研究
在小鼠移植瘤模型中,Cetuximab能够增强几种化疗药物的抗肿瘤活性[1]。它通过多种机制,包括抑制细胞周期的进展,将细胞周期阻滞在G1期、减少S期细胞数目来发挥其抗肿瘤作用。Cetuximab将细胞阻滞在G1期还能引起凋亡,通过诱导和激活相关促凋亡分子。单独给药或是与carboplatin协同给药能够引起肿瘤大小减少、转移扩散减少、减少细胞表面表达EGFR、无BRAF和K-ras突变的NCI-N87肿瘤中MVD。而在源自于MKN-45的肿瘤中作用甚微(其肿瘤表型是BRAF和K-ras行盛行,但胞质内EGFR弱表达)[3]。
推荐的实验操作(此推荐来自于公开的文献所以Selleck并不保证其有效性)
细胞实验:

+ 展开

Objective: 细胞活力检测
Cells: HNE1和CNE2细胞
Concentrations: 62.5, 125, 250, 500, 1000 或 2000 µg/ml
Incubation Time: 48 h
Method: 将细胞以5 × 103个细胞/孔的密度培养与平底96孔板。在37℃、5% CO2的条件下孵育24小时后,将200 μL用培养基稀释成不同浓度的cetuximab (62.5, 125, 250, 500, 1000或2000 µg/mL)和/或cisplatin (0.25, 0.5, 1, 2, 4或8 µg/mL)加入每孔。处理48小时后,向没空加入10 μL CCK-8。孵育2小时后,通过检测450 nm处的吸收光值检测细胞活力。
Reference: https://www.ncbi.nlm.nih.gov/pubmed/27313893

Objective: To analyze the apoptosis of CRC cells
Cells: human DiFi CRC (Colorectal Cancer) cells
Concentrations: 10 μg/ml
Incubation Time: 72h
Method: To analyze the apoptosis, cells were seeded into 6-well plates (3 × 105 cells per well). After 24 h, cells were cultured both in the absence and presence of drugs. Cell death and apoptosis were assessed by cytofluorimetric analysis using PE-annexin V and 7-aminoactinomycin D (7-AAD) according to the manufacturer's instructions at different time points.
Reference: https://www.ncbi.nlm.nih.gov/pubmed/27135741

Cetuximab can apply to nude mice, various cancer cell lines and other related assays (Only for Reference)

动物实验:

+ 展开

Objective: Cetuximab在小鼠胃癌模型中的抗肿瘤活性
Animal Models: 人类胃癌的裸鼠模型(CD-1/nu-nu mice)
Formulation: 0.9% NaCl
Dosages: 1 mg/kg
Administration: i.p.
Reference: https://www.ncbi.nlm.nih.gov/pubmed/22011788

Objective: To investigate the relationship between the EGFR levels and the responsiveness to cetuximab treatment in human cancer xenograft models
Animal Models: Female athymic, nude mice were implanted s.c. with ~1 mm3 tumor fragments
Formulation: PBS
Dosages: 0.25, 0.5 or 1 mg/mouse
Administration: i.p.
Reference: https://www.ncbi.nlm.nih.gov/pubmed/27186886

Cetuximab can apply to nude mice, various cancer cell lines and other related assays (Only for Reference)
抗体信息
| | |
| --- | --- |
| Formulation | PBS buffer, pH 7.2 |
| Isotype | Human IgG1 |
| Source | CHO cells |
| Storage | Store at -80°C and avoid freeze-thaw cycles. |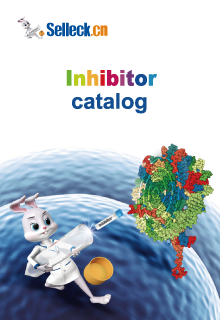 相关EGFR产品